Time to treat our Priests
The Shepherds On the Green is back, bigger and better!
After the resounding success of the previous editions in 2016 and 2017, Priests from all around the Country can once again have a day of fun and relaxation at the Radio Veritas Shepherds On the Green at the Benoni Country Club on Monday, 26 November 2018 – and you are requested to make it possible for the Priests you love.
Games, pampering, merriment, prayer and a chance to relax await Priests. Parishioners are requested to buy tickets for their Parish Priests and for those Priests who are not in parishes.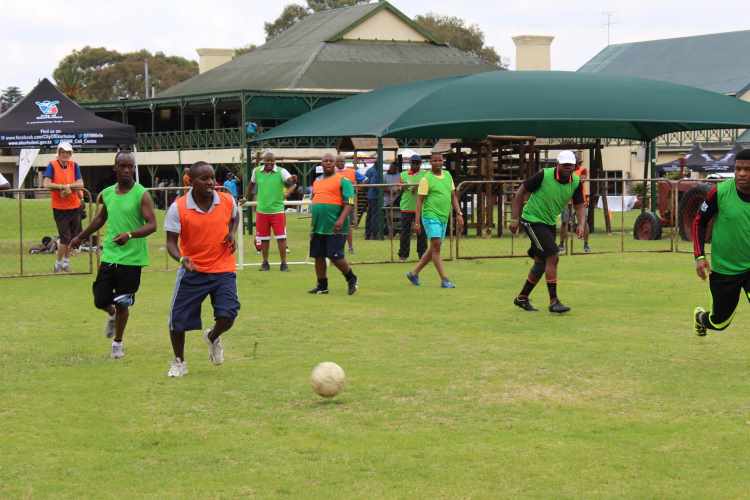 The Benoni Country Club is a world-class facility in Ekurhuleni (Johannesburg Archdiocese) in Gauteng and it will be prepared for the exclusive enjoyment of shepherds of the church.
The day will kick off early with a lavish breakfast laid out for the visitors, following which they could take to the Country Club's scenic trail for cycling, walking and/or running. Golf, soccer, tennis, bowls, squash and a variety of board and table games will also be on offer.
Catholic men's volunteer group, the Radio Veritas Warriors, organises the Shepherds On The Green, and the group encourages the faithful to show their appreciation of their pastors by buying them tickets.
"Our Priests dedicate their lives to us with love and this fun day is one way we could reciprocate that love," said a spokesman. (Click on the poster to email the Warriors)
"We would like to have Champions in all parishes around the Country who will ensure that no Priest or Bishop is left out, they will see to it that all Priests from Botswana to Swaziland and Durban; Limpopo to the Cape have a ticket and will be joining the fun."
Tickets are R1500 and cover all games, grooming and pampering treatments, entertainment, beverages, meals and a three-course prize-giving dinner to round off the day.
For tickets please:
1. Pay by EFT to: Radio Veritas, Nedbank account 1128 863 111, Branch code 187 505 (universal code); then
2. Email us the proof of payment to This email address is being protected from spambots. You need JavaScript enabled to view it. and add the Priests' name as a reference; or
3. Buy a physical ticket and pay cash at a promotion event near you.
For more information reach the Warriors by email; This email address is being protected from spambots. You need JavaScript enabled to view it., or SMS on 064 890 4810 or contact Mahadi Buthelezi on (011) 663 4700.