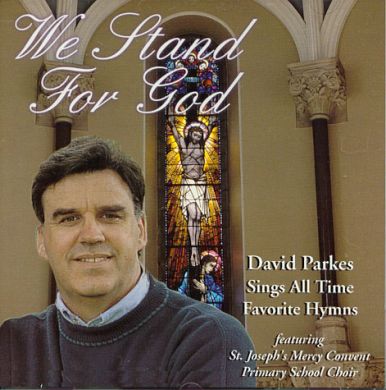 Over the next couple of months, Radio Veritas would like to update and improve its lists of donors and subscribers, and we would like to ask you to register your name and email address with us, so that we can keep you updated with things that are happening at the Station! One of the "perks" of registering with Radio Veritas is that you will receive our quarterly Digital magazine "Veritas".
But also, if you register between now and the end of November
YOU COULD BE ONE OF FIVE LUCKY LISTENERS TO WIN
A DAVID PARKES CD!
On 26 July 2016 David Parkes. a world-renowned singer of Catholic songs and hymns and a passionate devotee of Medjegorje, was interviewed by Fr Emil on his morning show Matins.
Many of the songs he sings are very popular on Radio Veritas and we will shortly be receiving a full supply of all his CDs, some of which he will be giving us free of charge. He has expressed the wish to visit South Africa and we might look at this for 2017.
Simply fill in your name and email address below to register with Radio Veritas to receive the new "Veritas" magazine and you will go into the lucky draw to win one of these great CDs! You should fill in your details even if you are already registered with Radio Veritas - you especially deserve a chance to win! Don't worry, we won't send you two copies of the magazine!
(Please note: The picture of the David Parkes CD "We Stand For God" is for illustration only - the prize could be any of David Parkes' CDs!)
Competition closes November 30, 2016.
T & C's Apply!