Radio Veritas Marks 20 Years
RADIO Veritas recently celebrated its 20th birthday with a live transmission from its studios of a Mass celebrated by the Apostolic Nuncio, followed by a braai at St Benedict's College in Bedfordview, Johannesburg.
At the celebration, station director Fr Emil Blaser OP was presented with a special blessing from Pope Francis for the by Archbishop Peter Wells, the Nuncio.
In his annual director's report, Fr Blaser outlined the troubles in the world and in South Africa, and even within the Church which has seen ongoing scandals and "an unprecedented disrespect towards our Holy Father by a small group of right-wing Catholics".
In that context, Radio Veritas is a beacon of hope.
"We broadcast to people living in the world I have described and I know from feedback that we give people hope and joy through the programmes we broadcast," Fr Emil said.
"Our mission is to counter the bad news in the world with the good news of Jesus Christ."
Fr Blaser called on the Catholic community to spread the word about Radio Veritas, which he estimated to have 100000 listeners, locally and abroad.
"Yet there are pockets of people who have still not heard of Radio Veritas," he said. "Some parishes have closed their doors to us for whatever reason."
With monthly expenses of R500000, Fr Blaser noted, "we are really living from hand to mouth".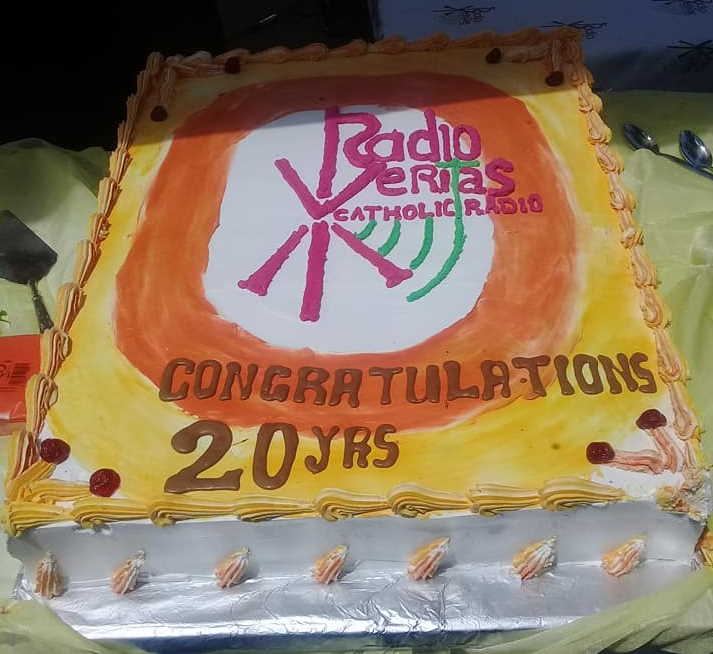 He said that Radio Veritas needs to increase income "so that we can deliver a quality product and inspiring programmes". in September 2020, Radio Veritas will host a pilgrimage to the Holy Land led by Bishop Duncan Tsoke, auxiliary in Johan nesburg, to help raise funds.
Fr Blaser pointed out that in the past year Radio Veritas had lost five staff members. At present, the full-time staff numbers eight, complemented by 15 volunteers. He made particular mention of the contributions by station manager Khanya Litabe, Tiiso Musoeu and Sheila Pires. He lauded the latter "for her excellent programmes which are regularly broadcast on Vatican Radio. She has truly put us on the international stage."
Fr Blaser also thanked Archbishop William Slattery, recently retired head of Pretoria archdiocese, "who in the midst of his busy schedule presents a weekly hour- and-a-half programme", and the priests who help us with programmes and the celebration of Daily Mass".
He also made mention of the excellent cooperation between The Southern Cross and Radio Veritas. Fr Blaser and his long-time programme director Olinda Orlando have both suffered health problems, and he thanked "all of you who have been praying for us and showing us your love and concern."
(Article courtesy of The Southern Cross)