Women from Johannesburg, Pretoria, Krugersdorp and Neighboring Provinces to join the globe to commemorate the International Women's World Day of Prayer.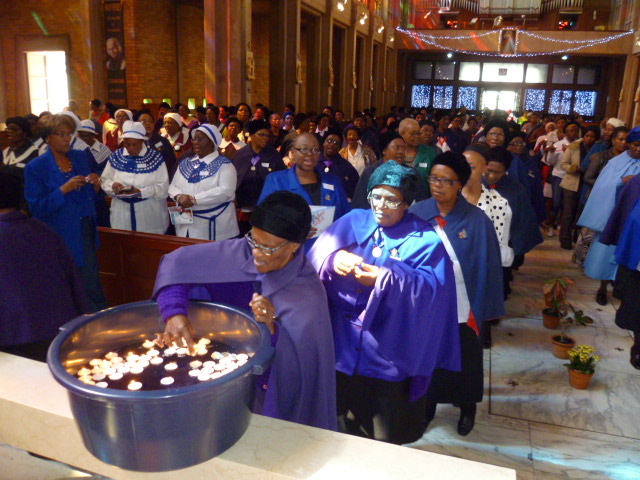 Women folk from Johannesburg, Pretoria, Krugersdorp and Neighbouring provinces will fill the air with sounds of praise and worship in support of the global International Women's World day of prayer which, in 2017 will focus on the plight of the Philippines and will take place on Saturday, 4 March 2017 at 9am, at St. Anne's Catholic Church in Atteridgeville, Pretoria.
Women from all denominations will be sharing and networking, but more importantly putting other women before themselves in prayer. Women are the same in nature: they cry, smile, love passionately, yet continue to worship and praise God through it all. This year, the theme focusing on the Philippines is "Am I Being Unfair to You?" Celebrated in SA for the past 86 years, the prayer day becomes more and more special as more women get exposed to praying for others and reaching out.
Vatican Journalist to hold Catholic Media workshops in SA
The Jesuit Institute South Africa and Radio Veritas are proud to be partnering in bringing Rome-based Vatican/Catholic Church journalist Robert Mickens to South Africa in March 2017.
Mickens is currently editor of La Croix International, an online English version of the eminent French Catholic daily La Croix. He was founding editor of Global Pulse Magazine, launched in 2014 by the Union of Catholic Asian News (UCAN) in collaboration with La Croix and Commonweal. He writes the popular "Letter from Rome" each week, which he produced for over a decade as Rome correspondent for the international Catholic paper, The Tablet. He also worked eleven years (1989-2000) at Vatican Radio as a journalist, producer and on-air presenter. And he has long been a Vatican-affairs analyst for the BBC in the United Kingdom, ABC in Australia and National Public Radio (NPR) in the United States, as well as an occasional columnist for National Catholic Reporter. Born in Toledo, Ohio in 1964, he has lived in Rome since 1986. He studied philosophy at the Benedictine-run St Meinrad College in Indiana and theology at the Jesuit-run Pontifical Gregorian University in Rome.

A message from Fr Emil Blaser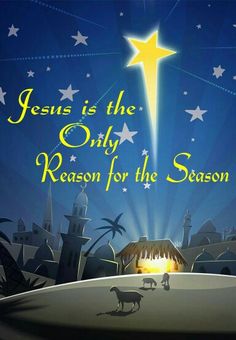 The world has usurped Christmas and it is become a time of merrymaking, eating, drinking and giftgiving. A time of spending thousands of Rands. Unfortunately what is central to Christmas is often overlooked. It is Jesus Christ who is the reason for Christmas. And once again we need to put Christ back into Christmas.
As the year draws to a close it is important for us to welcome Christ into our lives during this Christmas season. God didn't have to reach out to us but he did in the person of a humble child in Bethlehem. In Jesus God our Father says "I know you have deserted me but I still love you and want to be part of your flesh and blood" and so in Jesus we see the incarnation of God's incredible gratuitous love, mercy and forgiveness as He comes to be born into our world and become part of our human nature.
Christmas is a time for us to welcome Christ into our lives to say thank you to the Lord for making his home amongst us. It is important to notice that he was born in simplicity and poverty and it was shepherds who welcomed him. Yes, the Magi came too and they came in humility recognising the graciousness of God in their midst.
I pray that Christmas will be a time of real joy and happiness and peace in the world which is shot through with war, hatred, corruption and every other kind of evil. The world actually needs the intervention of God to touch our lives and encourage us to become more human.
Thank you for the confidence you have placed in us at Radio Veritas. Thank you for your prayers and your great generosity. We wish you a very happy and holy Christmas and pray that just as God has touched us in and through Jesus, you too may touch the poor and the lonely and marginalised with your love friendship and generosity. May you be blessed at this Christmas time and we wish you all the best for 2017.
Fr Emil Blaser
Help Radio Veritas!
Make a Once-Off Donation
Through Payfast
Enter the Amount you would like to donate - the R50 is indicative
Click the Payfast Button
Important Links
The Southern African
Catholic Bishops' Conference

South Africa's only Catholic web resources and information portal

A Brotherhood of
Catholic Gentlemen
in South Africa

Up to date News
straight from the
Vatican

Catholic Family Life
Resources and
Information

Repository Supplier
Go to top