Understand what you are getting into
How often as an individual do you get the famous call from your bank about changing the type of account you have or upgrading it? When the bank does call, the person on the line is trying to convince you to change because you have been pre-approved or you now qualify. It can at times sound very flattering.
Most people are concerned about the benefits of changing their accounts rather than what they are actually paying for it. Different benefits, different colour cards mean different costs and these costs can at times be very high. So what are the most common accounts and how exactly do they work:
Savings Account: The most basic of all bank accounts, created to encourage saving. These account has lower monthly fees and allow for limited transactions. Transactions should be kept to a minimum as most transactions will be charged for. For instance some savings accounts don't allow you to pay for purchases at a till point. Most if not all require a minimum amount to be kept in the account
Cheque/Current Account: These accounts generally have higher monthly fees. One can do electronic transactions, internet and cell phone banking and some even have free cash withdrawals and deposits. Most current accounts have an overdraft facility which is credit. These type of accounts often have a rewards programme/system
Credit card accounts: A credit card allows you to borrow money or pay for items and services on credit. You then settle the amount at a later stage with interest, which can at times be very high. Credit cards allow you to shop and make purchases online.
Transactional Account: Transactional accounts are nothing other than either a cheque/current or savings account where you will have an admin fee and then pay per transaction i.e. every time you swipe you pay a certain amount.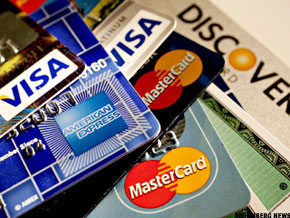 There are silver, gold, platinum and black cards available and what account/colour card a person qualifies for depends on their salary. The higher your salary the better the colour - this may differ from bank to bank. Banking is a personal activity and you as a person need to make sure you know your bank charges, benefits and the limits on your specific account. Do not concern yourself with the colour of your card but rather make sure that your account serves your needs for the lowest fee. Paying exorbitant fees just for a certain colour card that doesn't serve your needs is a waste of money. Bank charges are an expense and just like with spending one needs to be smart enough as not to pay more than one needs to.
Lesetja Madiba
Financial Wellness Consultant at Consolidated Financial Wellness
*** Consolidated is a national financial planning and financial wellness practice with offices in Western Cape, Johannesburg, Tshwane, Eastern Cape and KwaZulu-Natal. For more information visit www.consolidated.co.za