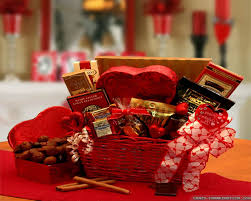 It is Valentine's Day this Sunday and for those people that celebrate the day it is meant to be a very special occasion filled with gifts, romance and candle lit dinners.
Despite January being a tough month financially for most, a lot of people will splurge on their loved ones in an effort to woo and impress. After some careful consideration you may realise that it is not financially wise to spend large amounts of money in a time of such economic uncertainty. Especially if you are borrowing money from a credit provider.
If you do want to celebrate Valentine's Day but you have limited funds, there is hope for you. Here are a few things to consider to allow yourself a great Valentine's Day and also to come out financially well:
Budget and plan Valentines together: Get together as a couple and set limits as to the do's and don'ts financially for this Valentines.
Be financially honest: Honesty has always been the best policy. One can only keep up the façade of being 'rich' for so long. Your dishonesty may cost you more than your credit. This is especially important for the newer relationships
A good gift doesn't have to be expensive it doesn't even have to cost money: Whether shopping for Valentine's, birthday or whatever the case may be. The actual price shouldn't determine the value of the item. A special home cooked meal by candle light or a home spa could be very special and best of all FREE
Start to save for future holidays and special occasions: Valentine's, Easter, Birthdays and special holidays all happen once a year. It should be no surprise, start to save and plan for these occasions. You know they are coming so be prepared
Finances need to be discussed on a continual basis. Whether you are dating, newlyweds or have been married for years. The underlying factor is Communication. However difficult it is be financially honest with your partner it needs to be done. Special occasions like Valentine's Day where the expectation is that money should be spent can often can create tension. So over and above having a special Valentine's Day take it upon yourself to love yourself and your partner/spouse enough to plan your finances together and to be financially well.
Lesetja Madiba
Financial Wellness Consultant at Consolidated Financial Wellness
*** Consolidated is a national financial planning and financial wellness practice with offices in Western Cape, Johannesburg, Tshwane, Eastern Cape and KwaZulu-Natal. For more information visit www.consolidated.co.za