SURVIVING THE FESTIVE SEASON PT 1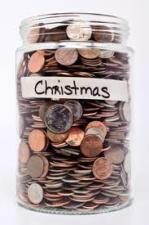 Christmas decorations have started coming up, summer is in full swing just about and most of us are quite ready for holiday. We look forward to the Christmas season but it can quickly become a financial obstacle course. As we will be trying to dodge all the different expenses.
If we are to survive the festive season and come out of it financially well there are quite a lot of situations we need to navigate wisely. The festive season sees consumer spending reach a maximum and research in the past has shown that despite negative economic outlooks South Africans continue to spend. If you are to survive the festive season, here are a few things one has to consider and watch out for:
Start to plan your finances. Be it the Christmas lunch or a few days away plan these and budget for these things.
Decorations go up, the store layout changes and so does the music. All of these things are in an effort to keep you in the store longer. The longer you stay inside a store the more likely you are to make a purchase.
It is the season of "Sensational advertising". After seeing/hearing certain adverts we often feel we can't live without the products advertised. You have survived so far, don't fall for it
The festive season and special occasions don't change dates, we know they are coming so do the wise thing to have a plan for them, start saving the money for them as soon as possible and avoid the last minute rush
Proverbs 12:11 says "He who tills his land will have plenty of bread, But he who pursues worthless things lacks sense". A salary nowadays is hard earned, the bible speaks about having plenty finances (bread) if you work for it. Therefore making unnecessary purchases and wasting money is senseless.
After all if you don't have a plan to spend your money someone else will. Start to discipline yourself heading into the festive season and come out of it financially well.
Lesetja Madiba is a Financial Wellness Consultant at Citadel.The Festive Season is Upon us