Women from Johannesburg, Pretoria, Krugersdorp and Neighboring Provinces to join the globe to commemorate the International Women's World Day of Prayer.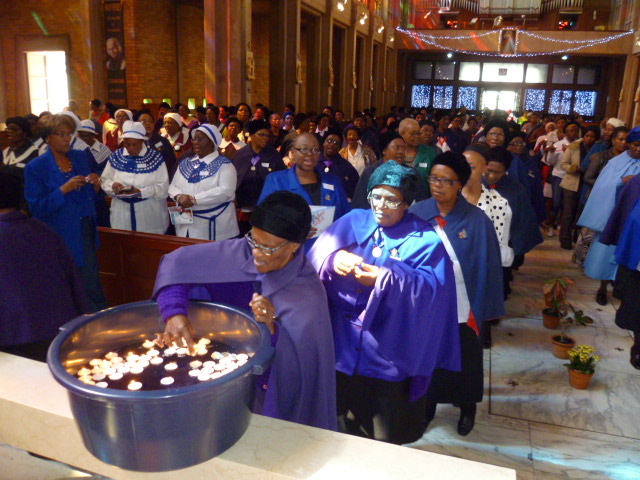 Women folk from Johannesburg, Pretoria, Krugersdorp and Neighbouring provinces will fill the air with sounds of praise and worship in support of the global International Women's World day of prayer which, in 2017 will focus on the plight of the Philippines and will take place on Saturday, 4 March 2017 at 9am, at St. Anne's Catholic Church in Atteridgeville, Pretoria.
Women from all denominations will be sharing and networking, but more importantly putting other women before themselves in prayer. Women are the same in nature: they cry, smile, love passionately, yet continue to worship and praise God through it all. This year, the theme focusing on the Philippines is "Am I Being Unfair to You?" Celebrated in SA for the past 86 years, the prayer day becomes more and more special as more women get exposed to praying for others and reaching out.
For Radio Veritas South Africa and its Friends, this initiative began three years ago purely as part of the spirit of ecumenism as advocated by the church, as well as including the fact that Radio Veritas South Africa is listened to by Catholics and non-Catholics alike. We also have the pleasure to announce the coming together of Radio Veritas South Africa and Radio Pulpit in solidarity to make the day bigger and better.
There has been a phenomenal increase in the number of women who attend the event and promise to be there the following year," says Mahadi Buthelezi, Marketing, Events and Sales Co-ordinator at Radio Veritas South Africa. When asked about the theme for this year she continued to say that, it is about exposing yourself to the Lord and sharing the plight of other women. The theme this year is really going to hit home for many of us. Are you really being fair in your daily life? In what you say, and do?
Last year's successful event in Johannesburg attracted almost 3 000 women, and this year's invitation is for all women who come from all walks of life, all creeds and religion.
For more information contact: Mahadi Buthelezi on (011) 663 4700
Picture shows women at last year's event